Annual Sidewalk Inspection Information
Depending on severity, cracked slabs can be repaired or replaced.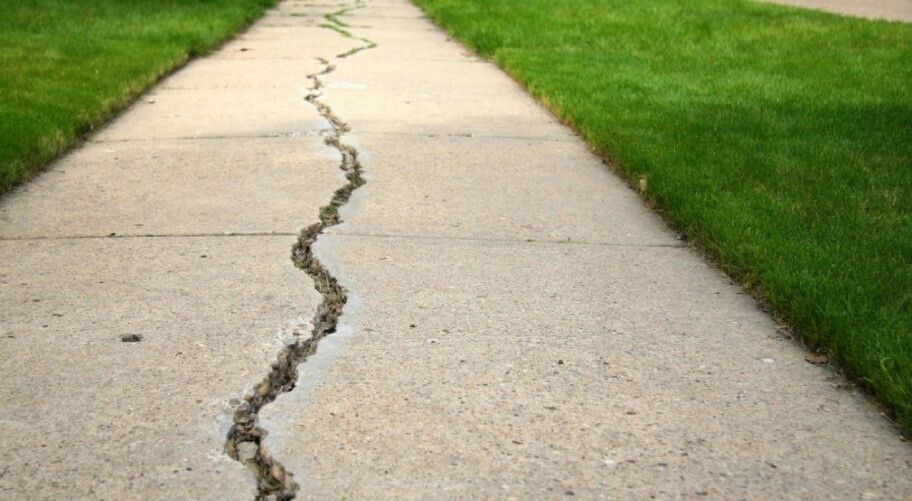 Gaps between slabs or cracks greater than 1/2 inch (in width) for 3 inches or longer must be repaired or replaced. Level cracks can be repaired by being filled with concrete epoxy. A slab with unlevel cracks or a slab with 10 feet or more cracks must be replaced.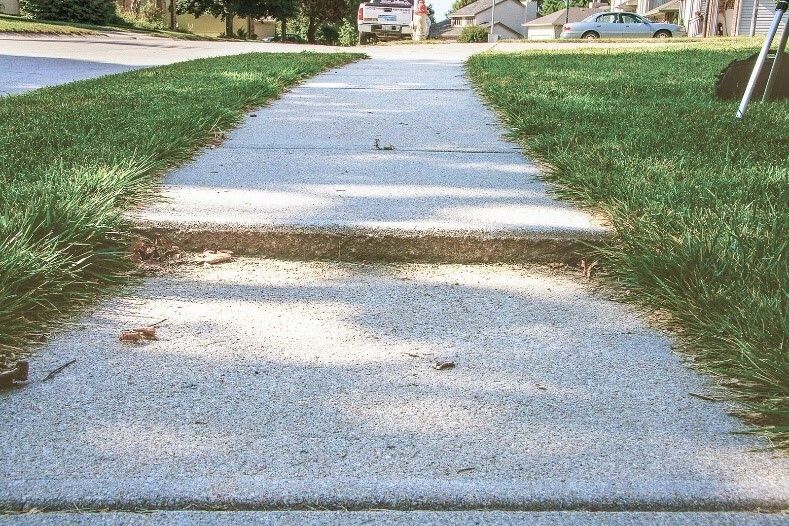 Polyurethane mudjacking can repair raised edges on sidewalks. 
Sidewalks with raised edges between sidewalk slabs of 3/4 inches high or greater for 12 inches of a joint must be repaired.  Per city code,

polyurethane mudjacking

is the only acceptable type of mudjacking.
Spalled sidewalks must be replaced.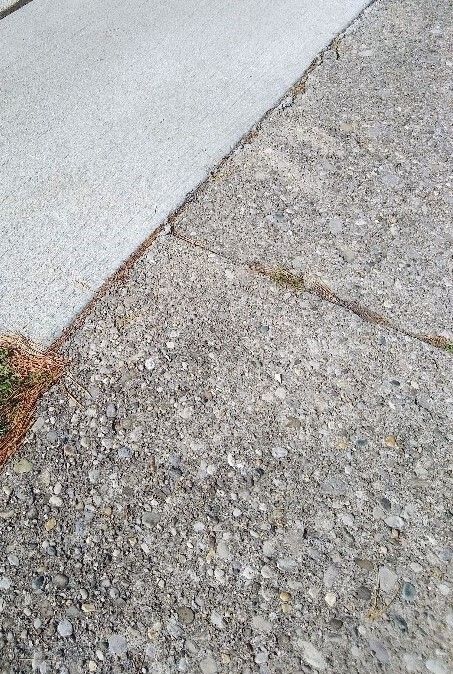 Spalling means the surface of the sidewalk has surface imperfections making the slab rough or uneven.  A sidewalk slab that is spalled 50% or more must be replaced. A sidewalk slab with a missing piece of 3 inches x 3 inches or greater; or over 10 feet of cracks on slab must be replaced.
REMEMBER.

Grinding or concrete overlays are NOT acceptable repairs. For further clarifications, check out the "Frequently Asked Questions" document below.
Sidewalks: Frequently Asked Questions.
PDF
Sidewalk Permit
PDF
Sidewalk Construction and Repair
PDF
Kiel City Code Section 8.02