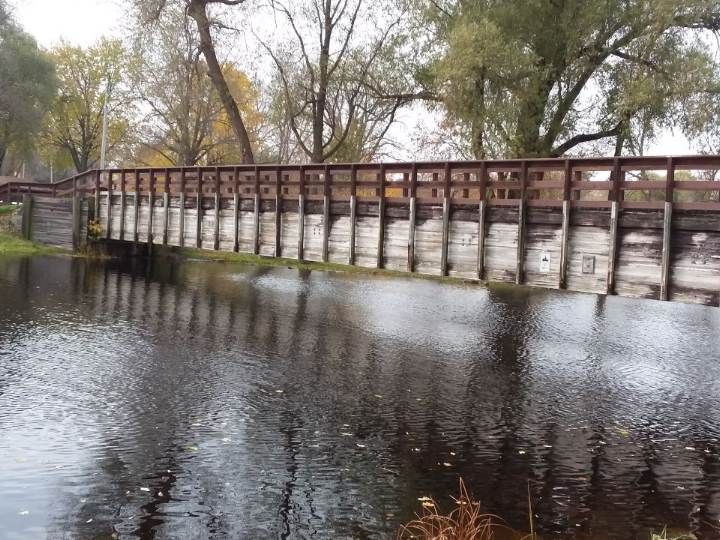 The
City of Kiel
Welcomes You!
Kiel, Wisconsin (pop. 3,975) is a thriving community in Eastern Wisconsin that prides itself on progress while maintaining the values of small-town living.

This site is designed to assist you in finding information regarding the City of Kiel. On this site are meeting notices, job opportunities, meeting minutes, city ordinances, and information about contacts within the various departments of Kiel city government.
Community News Updates...
Kiel Optimist Easter Egg Hunt: Saturday April 8th Hingiss Park
10 am ages 0- 12yrs. old

In The Know Meeting
Hosted by Kiel Area Association of Commerce
Wednesday, April 13, 6 pm at the Kiel Community Center.
The Chamber is working for both member businesses and the community. The purpose of this meetings is to bring City officials, organization leadership and the community together for an open forum.
Dr. Brad Ebert, District Administrator, will be discussing where the school district stands. He will be available to answer questions at this time. Jamie Aulik, City Administrator, and Mayor Mike Steinhardt, will be speaking about the vision and plans for the City.
A representative from the River Walk District will explain the mission and goals of the River Walk District. They will be discussing short-term projects and opportunities to enhance our main street district.

City wide rummage sales: May 19th and 20th
 
Closure notice:
 Park bathrooms are now closed for the season.
Parkinson Support Group: meets the 4th Monday of each month in the upper level of the Kiel Community Center from 2:30 pm to 3:30 pm FREE. 
Parkinson Music and Movement Class: 
will be held at 1 pm in the lower level of the community center. Classes will resume April 17th through May 22nd. There is no charge for the class.
Pickleball: is played Saturday mornings from 9:30 am to 12:30 pm and Wednesday afternoons from 3:30 pm to 5:30 pm at the Kiel City Hall Gym
Hunter Safety Class:
 April 17th, 18th, 24th, 25th May 1st and 2nd from 6 to 9 pm at the Kiel Fish and Game. Saturday April 29st is the Field Day at 8 am. Please obtain your DNR number prior to the class at gowild.wi.gov. To sign up for the class please call Missy at 894-7861.
Tae Kwon Do:
Mondays from 5 to 6 pm March 27th to May 8th with no class on April 3rd in the  lower level of the Kiel Community Center.
Ages 5 yrs. to Adult
Cost: $30 for 6-week session
Registration forms are available under the Citizen's information page, Park and Recreation
Questions please call Missy at 920-894-7861

Strong Bodies:  Winter session begins Jan. 3rd  is held in the lower level of the Kiel Community Center, the cost is $25. Class times are 9 am, 10:30 am, and 6 pm on Tuesday and Thursdays

Mahjong is played Tuesdays from 1:00 to 4 pm in the upper level of the Kiel Community Center. No experience is necessary new members are always welcomed.
 
Kiel Community Center is available for rentals please call Missy at 920- 894-7861.

Memorial Benches or Trees are now available for purchase. For more information please see the Citizen's Information Tab above.

City Drop Off Site: 
Due to on-site brush/branch chipping, beginning the week of April 4th the site will ONLY accept branches and brush on Saturdays. Please do not bring them on Tuesdays and Thursdays.
Hours of Operation
The Kiel Drop-off Site is located at 414 Eighth Street and is open to residents of Kiel as follows:

April 1- October 31
          Tuesdays & Thursdays: 4-7 pm
          Saturdays: 8 am to Noon

Month of November
          Saturdays: 8 am to Noon

December - March
          Closed.
Kiel Ambulance Service - EMS Position (ongoing recruitment):
Works under the direction of the City Fire Department's EMS Director. The position(s) are part time and hours assigned will reflect part time employment, hourly (nonexempt).
Applications and job descriptions can be found by clicking here.